Sekikawa Shinaori Festival
せきがわしなおりまつり
Thu and ito, person. 
Do you not do experience that village, Sekikawa living with nature enable only here?
Tradition of "Shinaori" to make thread from skin of shinano Thu in prefectural border of Niigata and Yamagata, Sekikawa (sekigawa) village, and to finish weaving is inherited.

By Shinaori Festival, we can see demonstration of processes such as experience made with coaster of Shinaori or "thin-sliced raw fish" which we cannot usually see too much let alone display, sale of Shinaori product.
In addition, wild plants, mushroom, dance of song and dance on direct sale and stage of autumn special product of mountain villages such as Atsumi kabu, demonstration of texture by bloom "Princess Shinaori" of Festivals are performed!

Shinaori Festival of this year reaches the 30th turning point and is commemorative age of the 150th anniversary of the Boshin Civil War again. We perform special product sale of Soo-shi, Kagoshima with connection as plan in particular this time.

With delicious autumn taste of village forest, please fully enjoy "Shinaori" which protects in Sekikawa, and has been conveyed!



Information
■

Name

Sekikawa Shinaori Festival

■

Schedule It is held every year in the middle of October


■

Date Saturday, October 20, 2018
~ Sunday, October 21, 2018

■

Time Saturday, October 20 for from 10:00 a.m. to 4:00 p.m.,
We hold until from 9:00 a.m. to 3:00 p.m. on Sunday, October 21.

■

Location

222, Sekigawa, Tsuruoka-shi

■

Contact information

Sekikawa Shinaori center

■

Phone number

0235-47-2502

■

Access It is approximately 45 minutes by car from Yamagata Expressway Tsuruoka IC
It is approximately 30 minutes by car from Nihon-kai Tohoku Expressway Atsumi Onsen IC
It is approximately one hour 20 minutes by car from Nihon-kai Tohoku Expressway Asahi mahoroba IC
Sekikawa gets off JR Atsumi-Onsen Station by bus for approximately 30 minutes


■

Parking lot 50 lots available


■

Remarks ◎Around venue Sekikawa Shinaori center

※A content may be called off in case of rain.

Contact
 Sekikawa Shinaori center telephone 0235-47-2502

■

PDF file PDF download
Access Map
Link
[Last updated] February 12, 2019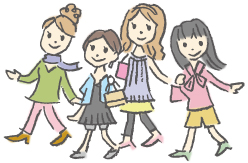 Sightseeing information search
Welcome to the Yamagata Prefecture
Yamagata Weather Forecast