Nagai 1,000 Imoni meeting
ながいせんにんいもにかい
Dish simmered in 1,000 potatoes society which became annual every year.
As special plan of the tenth anniversary, we move meeting place before Nagai Station and hold this year.
We can taste dish simmered in potato that local ingredients including village potato and Yamagata cow, local sake and local soy sauce were clogged up closely gently.
※It is finished as soon as we are sold out
In meeting place, besides, of sale and Nagai of rice ball of liquor, juice, rice dealer there are many Mai shops, and open a store yes.
In addition, a lot of Events is held at station square ~ Honcho mall including "blue sky Festival" "local line professional wrestling" and "noisy situation city" on that day!
Information
■

Name

Nagai 1,000 Imoni meeting

■

Time

From 10:00 to 15:00 (dish simmered in potato beginning to sell schedules ~ at 11:30)

■

Location

1-10, Sakaemachi, Nagai-shi (Nagai station square)

■

Contact information

Dish simmered in Nagai 1,000 potato society executive committee (the umeya headquarters)

■

Phone number

0238-84-1785

■

Access

Yamagata Railroad Flower Nagai Line Nagai station square
Access Map
Link
[Last updated] August 17, 2017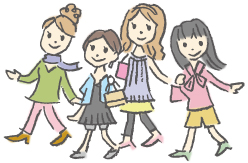 Sightseeing information search
Welcome to the Yamagata Prefecture