It is autumn festival if you have a mind to do something, you can do it
なせばなるあきまつり
It is held the fifth in this year. Delicious things such as Yonezawa don bowl Festival, interchange product city assemble in full force.
 It is highlight festival including "trees and plants tower Festivals" thanking various stage Events, reproduction of uninhabited sale pile city, life of traditional city, grass and tree until the end of.
Information
■

Name

It is autumn festival if you have a mind to do something, you can do it

■

Schedule

Late September

■

Date Saturday, September 24, 2016
~ Monday, September 25, 2017

■

Time

The from 10:00 to 17:00 second day until 16:00

■

Location

1-2-1, Marunouchi, Yonezawa-shi

■

Contact information

It is autumn festival executive committee if you have a mind to do something, you can do it

■

Phone number

0238-22-9607

■

FAX number

0238-22-2042

■

Parking lot There is parking lot near, but congestion is expected because number is limited.
Please use shuttle bus from Yonezawa-shi government office.
Access Map
Link
[Last updated] February 15, 2017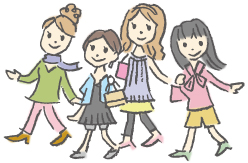 Sightseeing information search
Welcome to the Yamagata Prefecture