Yamagata Prefecture agriculture Festival agricultural machinery show
やまがたけんのうぎょうまつりのうきしょー
Agricultural machinery suppliers gather in cathedral from the whole country and sell, and demonstration of each maker is carried out.
There is branch, too.
Information
■

Name

Yamagata Prefecture agriculture Festival agricultural machinery show

■

Schedule

We sandwich Sep first Sunday and are held every year for three days.

■

Date Saturday, September 1, 2018
~ Monday, September 3, 2018

■

Location

Nagasaki, Nakayama-machi, Higashimurayama-gun Mogami-gawa River Nakayama Green Park

■

Contact information

Association of Yamagata Prefecture agricultural machinery

■

Phone number

023-642-8383

■

Access It is five minutes by car from Aterazawa Line Uzen-Nagasaki Station
It is ten minutes by car from Yamagata Expressway Sagae I.C.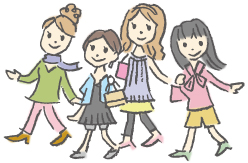 Sightseeing information search
Welcome to the Yamagata Prefecture
Yamagata Weather Forecast