Omiya Koyasuryo Shrine Annual Festival
Annual Festival receives rice dumplings.
Old shrine which was founded as chimmamori of the Uzen, Ugo district and guardian deity of life for 712 years. We are given, and child is famous as easy delivery, God of child care, and many people come from the prefectural inside and outside.
Information
■

Name

Omiya Koyasuryo Shrine Annual Festival

■

Schedule

Every year August 18

■

Location

237, Omiya, Oguni-machi, Nishiokitama-gun

■

Contact information

Omiya Koyasuryo Shrine

■

Phone number

0238-62-2347

■

FAX number

0238-62-2665

■

Access

It is ten minutes by car from Oguni Station
Access Map
Link
[Last updated] July 12, 2018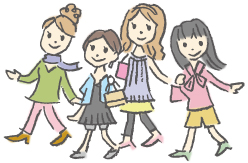 Sightseeing information search
Welcome to the Yamagata Prefecture
Yamagata Weather Forecast