Tozawahana Kocho Kabuki
とざわはなこちょうかぶき
Farmer Kabuki which is told to have the history of several hundred years

[program of Wednesday, August 16, 2017]
◎Place of Sugawara instruction calligraphy model private elementary school of the Edo period
 (sugawaradenjutenaraikagamiterakoyanoba)


As for the origin, Tozawahana Kocho Kabuki is not sure, but it is said that there is the history that is about the same as Yamairagawa Kabuki handed down in adjacent Yamairagawa district for approximately 300 years, and thing in Edo in the latter half 1844 (Koka 1) is included in existing script.
As for the Tozawahana Kocho Kabuki, simplicity is characteristic.
We are called "memorial service Kabuki" cheering up ancestral ghost in the Bon Festival and are played every year on August 16.


Information
■

Name

Tozawahana Kocho Kabuki

■

Date Wednesday, August 16, 2017
~ Wednesday, August 16, 2017

■

Location

Tozawa, Tsuruoka-shi character Higashimata 168

■

Contact information

Tozawa self-government public hall

■

Phone number

0235-45-2333

■

Access It is 24 minutes by bus from JR Atsumi-Onsen Station
It is car 20 minutes from Nihon-kai Tohoku Expressway Atsumi Onsen IC
It is one hour 25 minutes by car from Nihon-kai Tohoku Expressway Asahi mahoroba IC

■

Parking lot 30 lots available

Access Map
Link
[Last updated] June 23, 2017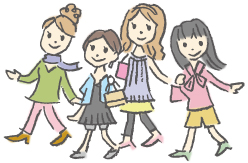 Sightseeing information search
Welcome to the Yamagata Prefecture