Lion dance (Kusaoka tsushimashinshareisai)
ししまい(くさおか つしまじんじゃれいさい)
There are swings such as visiting temples which are not seen in other districts.
It is at one with defense and it is quiet and is always calm.
karinisugomigaarimasu which takes patrolman.
We participate in black lion Festival.
Story called lion which beat bad chief administrator in the old days is famous.

Information
■

Name

Lion dance (sookatsushimashinshareisai)

■

Schedule

Spring festival of every year May 5, summer festival of from August 15 to August 16

■

Time

15th from 6:00 p.m. 16th from 3:00 p.m.

■

Location

1246, Kusaoka, Nagai-shi tsushimashinsha

■

Contact information

Nagai-shi tourist association

■

Phone number

0238-88-5279

■

FAX number

0238-88-5276

■

Access Flower Nagai Line
It is ten minutes by car from "Nagai Station"
It is immediate by car from "Uzen-Narita Station"
Access Map
Link
[Last updated] March 05, 2019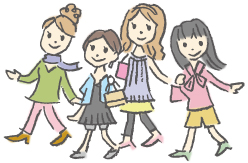 Sightseeing information search
Welcome to the Yamagata Prefecture
Yamagata Weather Forecast