Lion dance (Teraizumi Gosho-jinja Shrine annual festival)
ししまい(てらいずみ ごしょじんじゃれいさい)
Asahidake, Mt. Iwaigame prospered as hallowed ground of mountain worship from ancient times and was said to be Asahi Yamadai honorific title of a Japanese god. We are informed when we enshrined five places of ka peak, three deep waters together by life of Yoshiie Minamotono on Sunday and Monday in Mt. Asahidake, Iwagami, small morning in 1090 (Kanji 4). After this, it was called Gosho great gracious god, and the place name was changed to five Festivals place, too.

Information
■

Name

Lion dance (Teraizumi Gosho-jinja Shrine annual festival)

■

Schedule

Every year from August 14 to August 15

■

Date Monday, August 14, 2017
~ Tuesday, August 15, 2017

■

Time Part of 14th: From 16:00
Part of 15th: From 15:00

■

Location

Teraizumi Gosho-jinja Shrine

■

Contact information

Nagai-shi tourist association

■

Phone number

0238-88-5279

■

FAX number

0238-88-5276

■

Access

It is approximately ten minutes by car from Flower Nagai Line "Nagai Station"
Access Map
Link
[Last updated] June 02, 2017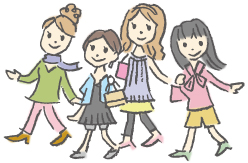 Sightseeing information search
Welcome to the Yamagata Prefecture