Shika-mura Tanada firefly Tue concert
しかむらたなだほたるびコンサート
The fantasy world of one-night stand that firefly Tue to waver to Tanada creates
Concert where "Tanada of Shika-mura" chosen as 100 selections of Japanese Tanada is held in venue.
To very large Tanada whom about 1,200 firefly Tue burns, clear tone of piano and ocarina echoes.
It is summer feature of Okura-mura offering the fantastic world of one-night stand.
Information
■

Name

Shika-mura Tanada firefly Tue concert

■

Schedule

Every year Aug first Saturday

■

Time 17:15-19:30


■

Location

Tanada of 4, Okura-mura ke village

■

Contact information

The firefly Tue concert executive committee secretariat

■

Phone number

0233-75-2105

■

FAX number

0233-75-2231

■

Access

As there is not parking lot around venue, please use marsh stand nursery school (old marsh stand elementary and junior high school) ground, Furusato Mirai Kan parking lot. Shuttle bus runs from parking lot, but approximately 1km foot is necessary to concert venue after getting off bus. As you walk dirt road, the rural district, please arrive to venue in step easy to walk around including sports shoes.

■

Remarks ※We hold concert in case of rain in Okura-mura Hijiori Ideyu Spa hall.
※Firefly Tue turns on by the ignition for approximately 1 hour 30 minutes at 18:30.
Access Map
Link
[Last updated] July 12, 2018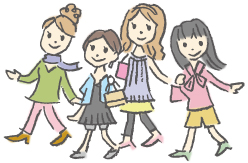 Sightseeing information search
Welcome to the Yamagata Prefecture
Yamagata Weather Forecast