Yonezawa-shi Uesugi Museum "hina doll display"
よねざわしうえすぎはくぶつかんひなにんぎょうてんじ
Okitama, kaminoyama young bird corridor support business. Yonezawa-shi Uesugi Museum which precious articles and national treasure with connection range from the end of February to several thousand to Uesugi for one month in average year, and is stored. Permanent construction exhibition room constitutes "Okitama, Yonezawa of the Edo era" mainly on the history and culture of Uesugi to main shaft.
From possession, we display Kyoho Hina Doll.
It is said that Kyoho Hina Doll gentrified Kanei era young bird (the early period of Edo era) more
It was prevalent in the Kyoho (1716-1736) times
Emperor and empress dolls, five fledglings are regarded as product of puppeteer relation brilliant person who is in the latter half of the Edo era or puppeteer of person of relation.
Information
■

Name

Yonezawa-shi Uesugi Museum "hina doll display"

■

Schedule

The every year late February and late March

■

Date Saturday, February 24, 2018
~ Friday, March 22, 2019

■

Time

From 9:00 to 17:00 (as for exhibition room entrance until 16:30)

■

Location

1-2-1, Marunouchi, Yonezawa-shi

■

Contact information

Yonezawa-shi Uesugi Museum

■

Phone number

0238-26-8001

■

Admission Permanent exhibition admission charges
Adult: 410 yen
High major life: 200 yen
Life in the small: 100 yen
※There is group discount (as for the plan exhibition separately)
As for person having certificate of the physically disabled, nursing notebook, mental patient health welfare notebook and the attendance (to one person), rate is at half price

■

Access

It is bus approximately ten minutes from JR Yonezawa Station
Access Map
Link
[Last updated] February 15, 2019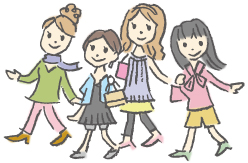 Sightseeing information search
Welcome to the Yamagata Prefecture
Yamagata Weather Forecast