New Year pheasant stew Festival
しんしゅんきじじるまつり
They eat warm pheasant stew, and both heart and stomach are warm!

We can enjoy from child including pheasant stew others of large pan, pheasant meat sale and meeting with rice cake, special product sale to adult.
We eat pheasant stew which stewed protein-rich pheasant meat for soy sauce taste, and let's dispel cold!

Information
■

Name

New Year pheasant stew Festival

■

Schedule

The middle of January

■

Date Sunday, January 21, 2018
~ Sunday, January 21, 2018

■

Time

From 11:00 to 14:00

■

Location

Ecchuuyama, Tsuruoka-shi character name flat 3-1

■

Contact information

Mt. Gassan ASAHI promotion public corporation

■

Phone number

0235-53-3411

■

FAX number

0235-53-2400

■

Admission Advance sale ticket: 1,200 yen (pheasant stew, rice ball 2 Kay lottery ticket)
※As there is not today's ticket, you have you buy advance ticket, or please reserve on the telephone.


■

Access It is 40 minutes by bus from JR Tsuruoka Station
It is ten minutes by car from Yamagata Expressway Shonai ASAHI IC
It is 35 minutes by car from Yamagata Expressway Mt. Gassan IC


■

Parking lot 100 lots available


■

Remarks

Other than meeting (from 12:00) with rice cake, we plan various Events.
Access Map
Link
[Last updated] December 18, 2017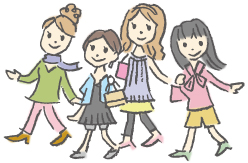 Sightseeing information search
Welcome to the Yamagata Prefecture