Cherry picking (sightseeing Cherry Garden)
In each garden of "Nanyo City Sightseeing Fruit Farm Promotion Association Sankurambo sectional meeting" in the city participation, taste Cherry picking of early summer is made.
Please experience Cherry picking of Nanyo that you can experience only at this time.
Climate that heat and cold differences and Okitama basin of the night and day have a big gives exquisite balance in sweetness, acidity of Sankurambo.
Information
■

Name

Cherry picking (sightseeing Cherry Garden)

■

Schedule

Around the middle of June ~ around the middle of July

■

Time

9:00-17:00

■

Location

436-1, Mitsumadori, Nanyo-shi

■

Contact information

Nanyo-shi Tourism Association

■

Phone number

0238-40-2002

■

FAX number

0238-43-7310

■

Admission [40 minutes]
Adult: 1,300 yen
Children: 900 yen


※[June 12, 2015] It is current information.
 As it may be different from fact,
 For more details, please refer directly.


■

Access It is ten minutes, around 15 minutes on foot by getting off at Akayu Station, car
We scatter in the city
Access Map
Link
[Last updated] June 12, 2015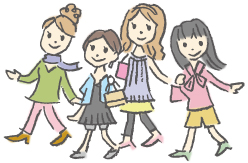 Sightseeing information search
Welcome to the Yamagata Prefecture
Yamagata Weather Forecast