Fruit tree kingdom higashine Sankurambo marathon event
Let's run refreshingly in town of the best Sankurambo in Japan! This is held for password. We invite well-known special guest every year. We are cherry, and let's run through dyed fruit tree kingdom together. There are 3km race, 5km race, 10km race, part of half marathon.

●Charm of fruit tree kingdom higashinesakurambo marathon event●
Marathon Courses that 1, Sankurambo shine in ruby
"Tsuya-hime" rice ball, original meeting memory T-shirt are presented to 2, all the participants Sankurambo "Sato Nishiki Cherry"
Rock, paper, scissors meet that 3, Sankurambo are
We send participation of a space, number card in advance without 4, reception desk
5, special prize (person from elderly person Prize, distant place Prize) are blown off and are conferred prize
We record and prove and confer on 6, all the participants
7, "heart of hospitality" and great support of roadside

As for the Details, please see official site of Link.
Information
■

Name

Fruit tree kingdom Higashine - Cherry marathon

■

Date Sunday, June 3, 2018
~ Sunday, June 3, 2018

■

Location

3-1-1, Jinmachiminami, Higashine-shi

■

Contact information

The Sankurambo marathon event secretariat (Higashine-shi Economic Department business and industry sightseeing section)

■

Phone number

0237-43-1158

■

FAX number

0237-43-1151

■

Access Shuttle bus free than Sakurambo-Higashine Station
Is car than Tohoku Chuo Expressway Higashine IC; ten minutes


■

Remarks Address / venue name: Ground Self-Defense Force Jimmachi garrison town
[event example]
Welcome reception and Higashine-shi, Tendo-shi, Kahoku-cho combination sightseeing product of entrance fee for free are fair and, let alone Sankurambo class tobashi meeting, hold memory Events.
・Guest
Tetsuhiko Kin, Tsugiharu Ogiwara, Mako Chiba
Application method: 2/3 application start. Final day: Telephone, FAX 2/28, Internet, Fami port 3/31

Access Map
Link
[Last updated] May 15, 2018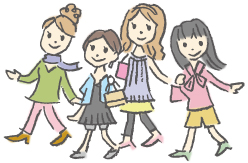 Sightseeing information search
Welcome to the Yamagata Prefecture
Yamagata Weather Forecast