Autumn Oku-Oe Yanagawa Hot Springs Festival 
あきのおくおおえやながわおんせんまつり
There are spot sale society and side appreciation society of farm products of "dewakaori" from Oe-machi seasonal mushrooms.
There is great lottery, too, and contents become varied.
Come by all means.

[Events contents]
  ◎Shinsoba appreciation society 
    ・From 10:30 a.m. to 1:30 p.m.
    ・500 meals of attributive advance ticket 800 yen today's ticket 1,000 yen
    
  ◎Seasonal mushrooms, spot sale society of farm products
  ◎Sale of deep-fried Yamagata regional chicken and Yakitori, river fish grilled with salt
  ◎Music concert
  ◎Fun size lottery
    ・It applies to person having side ticket.
    ・Yanagawa hot spring accommodation coupon or seasonal ingredients hit!


Information
■

Name

Autumn Oku-Oe Yanagawa Hot Springs Festival 

■

Schedule


■

Date

Sunday, October 21, 2018

■

Location

1502-3, Yanagawa, Oecho

■

Contact information

Oku-Oe Yanagawa Hot Springs

■

Phone number

0237-64-2151

■

Access

It is bus 30 minutes from Aterazawa Station
Access Map
Link
[Last updated] October 11, 2018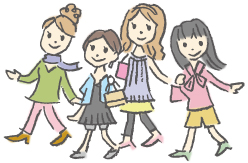 Sightseeing information search
Welcome to the Yamagata Prefecture
Yamagata Weather Forecast