Mt. Maya-san opening of the mountaineering season (Koesawa entrance, Sekikawa entrance) Spring mountain climbing society
まやさんやまびらき(こえさわぐち、せきがわぐち) はるのとざんかい
Opening of the mountaineering season (Atsumi area side "Koesawa entrance" "Sekikawa entrance") of Yamagata Prefecture natural beauty spot designation Mt. Maya-san

There is Mt. Maya-san (1,019m above sea level) in southeast edge of Atsumi, Tsuruoka-shi area, boundary of Asahi area and is got close to mountain climbing lover as "large observation deck of Bandai-Asahi National Park".
We hold mountain climbing party in spring and autumn in average year.
After safe prayer by "ma*hime" preferred to local woman, we enjoy mountain climbing of the fresh green in spring.

≪Schedule≫

8:00 a.m. set / Koesawa "mayanoyakata" (111-1, Jabami, Koesawa, Tsuruoka-shi)
8:30 a.m. ~ security Rogation Days
After safe prayer Shinto ritual, we start mountain climbing.


★ It is held at the same time [Koesawa Kanzarashi soba Festival] in "mayanoyakata"!
  We prepare Kanzarashi soba with a limitation of amount.
  There is direct sale of special product, too.

※It is closed to traffic now because route abreast of seven waterfalls cannot ensure the security.
※Prior application is not necessary. We accept on the morning of the day.
※On the day one signed the name on at reception desk becomes a target of accident insurance (free).

※Founder of Kurasawa entrance Festivals is plan of the middle of June.


Information
■

Name

Mountain climbing society of Mt. Maya-san opening of the mountaineering season (Koesawa entrance, Sekikawa entrance) spring

■

Date Sunday, May 27, 2018
~ Sunday, May 27, 2018

■

Contact information

Atsumi Tourism Association

■

Phone number

0235-43-3547

■

Access It is approximately 40 minutes by car from Yamagata Expressway Tsuruoka IC
It is approximately 30 minutes by car from Nihon-kai Tohoku Expressway Atsumi Onsen IC
It is approximately 90 minutes by car from Nihon-kai Tohoku Expressway Asahi mahoroba IC
It is approximately 35 minutes by bus from JR Atsumi-Onsen Station
It is approximately 25 minutes by car from Atsumi Onsen

■

Parking lot

We can park approximately 40 on the Koesawa "mayanoyakata" back.

■

PDF file PDF download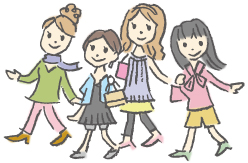 Sightseeing information search
Welcome to the Yamagata Prefecture