Mt. Chokai-san Yawata Mae-no-kawa River fishing meet
ちょうかいざんやわたまえのかわつりたいかい
Many anglers gather every year

At mountain stream fishing meeting to be performed in branch, previous no river of Nikko-gawa River flowing through Masuda district, many anglers participate from outside the prefecture.
We run fishing tackle maker and bait manufacturer with the whole area in cooperation with a lot of support, again local fishermen's cooperative association or residents' association.

There is much garbage, and competition gives person who picked up prize other than part of synthesis, large part, and it is meeting kind naturally.


Information
■

Name

Mt. Chokai-san Yawata Mae-no-kawa River fishing meet

■

Schedule The end of May


■

Time


■

Location Masuda, Sakata-shi


■

Contact information

Yahata, Sakata-shi synthesis branch construction industry section

■

Phone number

0234-64-3114

■

Access From JR Sakata Station: about 40 min by car
From Sakata-Minato Interchange of Nihonkai Tohoku Expressway: about 30 min by car


■

Parking lot 100 lots available
Available for large vehicle


■

Others

From 2002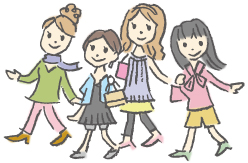 Sightseeing information search
Welcome to the Yamagata Prefecture
Yamagata Weather Forecast