Mt. Futatsumori difference
ふたつもりやまびらき
In mountain of form that imaged lump of camel which is origin of the name, Courses is beginner's class Courses for approximately 60 minutes.
We can climb even elementary school lower grades.
View from the mountaintop is the top-class in the city.
Because we resemble saddle to put on horse in hometown, it is called packsaddle mountain (nikurayama).

Information
■

Name

Mt. Futatsumori difference

■

Schedule

The every year end of May

■

Date Sunday, May 27, 2018
~ Sunday, May 27, 2018

■

Location

Obanazawa-shi 474, Tsurumakida Tamano district public hall

■

Contact information

Obanazawa-shi Tamano district public hall

■

Phone number

0237-28-2111

■

FAX number

0237-28-2111

■

Access Is Route 347 from Route 13; to the silver mine area.
To Tamano district public hall in Tsurumakida district.

■

Remarks Application: Until Monday, May 23
To Tamano district public hall (0237-28-2111)

Access Map
Link
[Last updated] March 21, 2018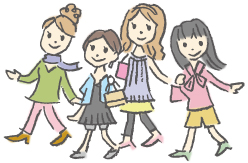 Sightseeing information search
Welcome to the Yamagata Prefecture
Yamagata Weather Forecast