Mt. Shirataka mountaintop summit
しらたかやまさんちょうさみっと
Mt. Shirataka is heap of faith to enshrine one of the Japanese five components thin air Kura Fukuman Daikokuzo-son from the highest peak of 994m, and to represent native district.
Annual festival of Kokuzo-son is held on May 13, and young summit by primary schoolchild of neighboring municipalities and mountaintop Summit are held every year.
From Mt. Shirataka plateau ranch Exit of Nanyo, we walk walk Courses of approximately 4km that beech forest and camellia bloom and aim at top.
Information
■

Name

Mt. Shirataka mountaintop summit

■

Schedule

It is held every year on May 13

■

Location

Mt. Shirataka

■

Contact information

Shirataki-machi Tourist Association

■

Phone number

0238-86-0086

■

Access

From Route 348 of Kotaki, Nanyo-shi district is approximately one hour on foot along guidance signboard

■

Remarks

Mt. Shirataka
Access Map
Link
[Last updated] May 02, 2016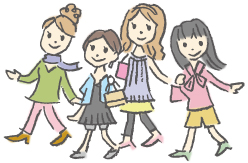 Sightseeing information search
Welcome to the Yamagata Prefecture
Yamagata Weather Forecast