Nezugaseki Tairyobata Festival
ねずがせきたいりょうばたふぇすてぃばる
Fish! Fish! Nezugaseki where is full of fish! !

[Sunday, May 5, 2019 holding!]
We sell fresh fish which local fisherman landed in town "Nezugaseki" (Nezugaseki) of fishery!

"Fishing boat cruising" (there are number of people restrictions), performance of hometown string of beads Seki wife of chief zen-priest drum, primary schoolchild-limited fish notsukamidorimoarimasu where we get in stand corner that can eat fresh fishery products on the spot, fishing boat which there is not of opportunity to usually get on, and cruising does the Sea of Japan refreshingly.

Please enjoy Events which is full of fish!

As for the Details, please see flyer of the following PDF file.
Information
■

Name

Nezugaseki Tairyobata Festival

■

Schedule

Every year May GW

■

Date Sunday, May 5, 2019
~ Sunday, May 5, 2019

■

Time From 9:00 to 14:30
※Entrance rearranging ticket needs fresh fish sale. (rearranging ticket first arrival 100 people)
 We perform distribution of entrance rearranging ticket from 8:30 a.m.

■

Location

Nezugaseki, Tsuruoka-shi (around prefecture fishermen's cooperative association string of beads Seki generalization branch and Nezugaseki port)

■

Contact information

Yamagata Prefecture fishermen's cooperative association string of beads Seki generalization branch

■

Phone number

0235-44-2100

■

Access It is approximately 10 minutes on foot from JR Uetsu Main Line Nezugaseki Station
It is approximately 15 minutes by car from Nihon-kai Tohoku Expressway Atsumi Onsen IC to the Nezugaseki area via Route 7
It is approximately 50 minutes by car from Nihon-kai Tohoku Expressway Asahi mahoroba IC to the Nezugaseki area via Route 7


■

Parking lot 200 lots
※Parking lot is crowded very much every year. Please keep in mind for careful driving according to instructions of batsman.


■

Remarks ※Entrance rearranging ticket needs fresh fish sale. (rearranging ticket first arrival 100 people)
 We perform distribution of entrance rearranging ticket from 8:30 a.m.

■

PDF file PDF download
Access Map
Link
[Last updated] March 12, 2019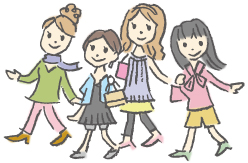 Sightseeing information search
Welcome to the Yamagata Prefecture
Yamagata Weather Forecast