Nakayama Shrine festival warrior line
なかやまじんじゃむしゃぎょうれつ
Event to remind me of Era of Feudal Clans

We are held on May 1 and are event to remind me of Era of Feudal Clans every year.
Because Matsuyama feudal clan Sakai enshrines legitimate son Saburo Nobuyasu Matsudaira and ancestor of a lord Tadatsugu Sakai of Ieyasu Tokugawa, we found Nakayama Shrine, and we hold festival, and miniature shrine comes to parade around city Naka, and it is said that warrior line came to be performed to guard it.

Information
■

Name

Nakayama Shrine festival warrior line

■

Schedule

It is held every year on May 1

■

Location 36-2, Shinyashiki, Sakata-shi


■

Contact information

Sakata-shi Matsuyama general branch construction industry section

■

Phone number

0234-62-2611

■

FAX number

0234-62-2618

■

Access From JR Sakata Station: about 30 min by car
From JR Amarume Station: about 10 min by car
It is approximately 30 minutes by car from Nihon-kai Tohoku Expressway Sakata center IC


■

Parking lot 200 lots available on the periphery


■

Others

Please inquire for Details directly.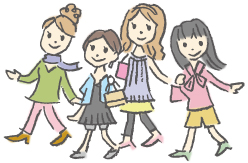 Sightseeing information search
Welcome to the Yamagata Prefecture
Yamagata Weather Forecast