matsusanhanogiyaryuhojutsuembu
まつやまはんおぎのりゅうほうじゅつえんぶ
hojutsuembu where roaring sound echoes

In Matsuyama historical park multi-purpose open space that we maintained in 2014, denshoho*embu on the basis of etiquette manners is performed in conformity with Ogino style gunnery ancient documents.

In embuchu, roaring sound of force perfect score echoes.

This hojutsuembu is shown for the first time by "mountain 350 years commemorative project that castle town waits" for in June, 1997, and "Matsuyama feudal clan Ogino style gunnery tradition preservation society" establishes in December, 1998 and is inherited now.

Information
■

Name

matsusanhanogiyaryuhojutsuembu

■

Schedule

It is held every year on May 1

■

Date Tuesday, May 1, 2018
~ Tuesday, May 1, 2018

■

Time 11:00 ~


■

Location

Matsuyama historical park multi-purpose open space

■

Contact information

Sakata-shi Matsuyama general branch construction industry section

■

Phone number

0234-62-2611

■

Access From JR Sakata Station: about 30 min by car
From JR Amarume Station: about 10 min by car
It is approximately 30 minutes by car from Nihon-kai Tohoku Expressway Sakata IC


■

Parking lot 200 lots available on the periphery


■

Others

270519 & 2000
Access Map
Link
[Last updated] January 22, 2018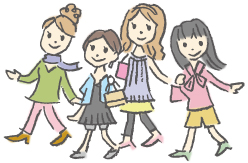 Sightseeing information search
Welcome to the Yamagata Prefecture