Way (ancient morality of Dewa) trekking of Kumano mountaineering asceticism
Mountain in Nanyo-shi where "meeting of Nanyo hawk" gains name of "hawk" in 2005, hawk Toyama, large Yozan, hawk door Yayama, travelling on foot of Mt. Shirataka are groups which started from "way trekking of hawk".
Are you not keenly aware of rich nature in Nanyo-shi with local guide?
*For security, please refrain from climbing a mountain in single Germany.
In addition, bear, please bring bell and radio because it is.

[main guide area]
A Courses: Way Courses (Miyauchi Kumano Shrine ~ Hayama temple) of Kumano mountaineering asceticism
B Courses: True Courses (we pass through Wed waterfall Mt. waterfall ~ Kumano) of Wed forest bride
※Around six hours round-trip in A Courses B Courses Tomo


Information
■

Name

Way (ancient morality of Dewa) trekking of Kumano mountaineering asceticism

■

Schedule

From May to November

■

Time

In the daytime

■

Location

Nanyo-shi

■

Contact information

Meeting secretariat Takaoka of Nanyo hawk

■

Phone number

0238-47-2202

■

FAX number

0238-47-2206

■

Admission Guide charges: It is ¥500 more than 1,000.10 yen name younger than ten people 
※Transportation expenses

※[May 17, 2014] It is current information.
 As it may be different from fact,
 For more details, please refer directly.


■

Access ◇Kuguri waterfall
Is car along guidance signboard than Route 348 in Kotaki; ten minutes
◇Kumano-Taisha Shrine
Is car from JR Akayu Station; ten minutes (4km)

■

Remarks Application method: Apply by telephone and FAX to the meeting secretariat of Nanyo hawk.




Access Map
Link
[Last updated] May 17, 2014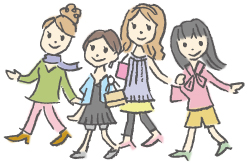 Sightseeing information search
Welcome to the Yamagata Prefecture
Yamagata Weather Forecast