Sankurambo sightseeing orchard is open
(one) Greenhouse Cherry Garden of association of Higashine-shi sightseeing product participation opens,
We can experience Cherry picking in the city 10 Farm sequentially. Earlier than anywhere else of Sankurambo of greenhouse can experience picking off only in Higashine-shi. . In 2017, Sankurambo sightseeing orchard opening expression is held on Friday, April 21. ※As the opening of the park situation varies according to gardens, please contact the secretariat in detail.

Information
■

Name

Sankurambo sightseeing orchard is open

■

Schedule

The every year late April and early July

■

Date

Friday, April 19, 2019

■

Location

Higashine-shi city sightseeing orchard (Jimmachi district)

■

Contact information

Sightseeing product association of Higashine-shi

■

Phone number

0237-41-1200

■

Admission From Friday, April 20 to the beginning of June 
Admission rate adult 20 minutes/4,000 yen
       Infant 20 minutes/, 000
The early June and early July    
Admission rate adult 60 minutes/1,600 yen
       Infant 60 minutes/1,100 yen
※It becomes discount of 100 yen when we will use admission discount coupon.
※Only our member garden can use admission ticket.

※[June 12, 2019] It is current information.
 As it may be different from fact,
 For more details, please refer directly.


■

Parking lot

Available

■

Remarks Contact 
Association of Higashine-shi sightseeing product TEL: 0237-41-1200
1-1-1, Sakuranboekimae, Higashine-shi
Sakurambo-Higashine Station, Sankurambo Tant building 3F
Access Map
Link
[Last updated] June 12, 2019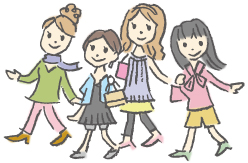 Sightseeing information search
Welcome to the Yamagata Prefecture
Yamagata Weather Forecast