Shinjo Spring Festival Kado-yaki [grilled herring] Festival
Seasonal Tradition of Shinjo in Spring.
This festival is about celebrating the arrival of spring by grilling seasonal fish Kado at Mogami Park which is known for the magnificent cherry trees.
Kado is another name for herring, which is also called Harutsuge-uo [fish which announces the arrival of spring].
It was very difficult for residents of Shinjo to get fresh fish distribution during winter due to its extraordinarily heavy snowfall.
So when the snow has finally gone, they celebrated the arrival of spring with family and friends having large grilled herrings and sake. During the festival, the venue is filled with smoke from grilling herrings and laughter of visitors.

The venue, Mogimi Park, is also known for its magnificent cherry trees; the grilled herrings taste especially good while viewing those 300 cherry trees in bloom including Someiyoshino and Shidarezakura.
Information
■

Name

Shinjo Spring Festival: Kado-yaki [grilled herring) Festival

■

Schedule

Annually from April 29 to May 5

■

Time

From 11:00 to 15:00

■

Contact information

Shinjyo Tourist Association

■

Phone number

0233-22-2340

■

Admission ◎Advance ticket: 2000 yen per person
◎Ticket at the Gate: 2300 yen per person
[One ticket includes: A grilled herring (large size), Hanami Dango [rice dumplings on a stick], tea, and combination of edible wild plants]
◎Box seat 300 yen

■

Access

From JR Shinjo Station of Yamgata Shinkansen: 15 min on foot

■

Parking lot Temporary parking available
at the open space adjacent to Shinjo Furusato Rekishi Center
About 200 lots available
Access Map
Link
[Last updated] February 19, 2018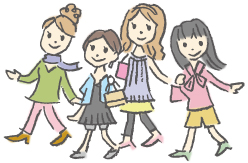 Sightseeing information search
Welcome to the Yamagata Prefecture
Yamagata Weather Forecast