We light up Tamasudare-no-taki Waterfalls
たますだれのたきらいとあっぷ
The fantastic world different during noon

We light up Yamagata Prefecture first-rate 63m in height, choku* of 5m in width.
It is waterfall which is full of anions naturally, but can feel the still more fantastic world by light up during noon.
Promenade is maintained from parking lot, but, for security, will bring flashlight.
Light up begins in 1999 and carries out during period (from 11 to 18 on August) in period (from April 28 to May 5) and summer vacation for the Golden Week.


※During winter, the waterfall is not illuminated any more since 2013.


Information
■

Name

We light up Tamasudare-no-taki Waterfalls

■

Schedule

Golden Week and summer vacation period

■

Time

Sunset ~ 22:00

■

Location Omori, Masuda, Sakata-shi


■

Contact information

Yahata, Sakata-shi synthesis branch construction industry section

■

Phone number

0234-64-3115

■

Access From JR Sakata Station: about 40 min by car
From Sakata-Minato Interchange of Nihonkai Tohoku Expressway: about 30 min by car


■

Parking lot 47 lots for ordinary vehicle
4 lots for large vehicle

■

Remarks Sanchoku [farmer's market] Rarara is located in the parking lot.


■

PDF file PDF download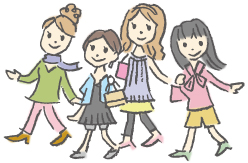 Sightseeing information search
Welcome to the Yamagata Prefecture
Yamagata Weather Forecast