Asuka Yudate Kagura (Shinto theatrical dance)
あすかゆだてかぐら
When kanseifun* did large Asuka Wakuni seat Shinto shrine now 1,200 years ago, Asuka Shinto shrine where we handed down this noh dance to belong to "Ise noh dance" system to is said to be.
We call Yudate Kagura (Shinto theatrical dance) mountaineering asceticism noh dance, and, as for nine dance music reciteing myth, all Shinto priest hits this in six dance, court musician flute one, drum one.
Program amounts to nine, and there is the shrine maiden's dance to be said to be head dance and charge account hot water Shinto ritual.
We boil hot water in pan and, by shrine maiden's dance, are said to be "Yudate Kagura (Shinto theatrical dance)" from place to soak bamboo grass bunch in that, and to sprinkle on body as purge.

Information
■

Name

Asuka Yudate Kagura (Shinto theatrical dance)

■

Schedule

It is held every year on April 27

■

Date Friday, April 27, 2018
~ Friday, April 27, 2018

■

Location shudenshihichojidokorego 92


■

Phone number

0234-52-2486

■

Admission

Free

■

Access It is approximately five minutes by car from JR Sagoshi Station
It is approximately 25 minutes by car from Nihon-kai Tohoku Expressway Sakata IC


■

Parking lot

Available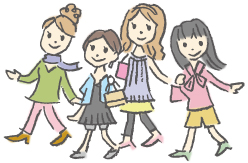 Sightseeing information search
Welcome to the Yamagata Prefecture
Yamagata Weather Forecast