Tateyama Park Sakura Festival
たてやまこうえんさくらまつり
We sell roast of festival feature held in famous spot of cherry tree Tateyama Park.
It is festival held in the middle of April in famous place, Tateyama Park of cherry tree which can overlook Shonai plains every year.
We warm popular herring and can enjoy pig aburiga, and ground golf interchange meeting, karaoke meet are carried out.
We turn on light with "cherry tree garden lantern" from about the evening of Saturday on 21st, and illuminations turn on and are festival to be able to enjoy at night.
Come by all means!
Information
■

Name

Tateyama Park Sakura Festival

■

Date Saturday, April 21, 2018
~ Sunday, April 22, 2018

■

Time From 11:00 to 16:00


■

Location Karikawa, Shonai-machi, Higashitagawa-gun


■

Contact information

Shonai-machi Tourist Association

■

Phone number

0234-42-2922

■

Admission Free


■

Parking lot 50 lots available

Access Map
Link
[Last updated] March 20, 2018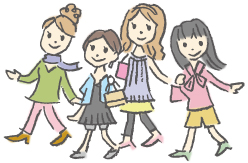 Sightseeing information search
Welcome to the Yamagata Prefecture
Yamagata Weather Forecast