Nezugaseki Mikoshi-Nagashi [miniature shrine on the river]
ねずがせきのみこしながし
In this high-spirited festival, people go over the river with a miniature shrine on their shoulders
Young fellows in white attire put Mikoshi [miniature shrine] on their shoulder around 9:00 and march along to the drums and flutes dropping by homes where the residents offer them sacred sake to drink, and sake makes them more vigorous; it takes about 3 or 4 hours for them to get to the Nezugaseki River where they enter with the Mikoshi on their shoulders.
In this high-spirited festival, they dash water on each other vigorously in the river.
It is said that not only they cleanse their body by dashing water but also increase their psychic power.
Information
■

Name

Nezugaseki Mikoshi-Nagashi [miniature shrine on the river]

■

Schedule

Annually on April 15

■

Location

Nezugaseki, Tsuruoka-shi

■

Contact information

Nezugaseki Residents' Association

■

Phone number

0235-44-2112

■

Access From Nezugasaki Station: about 3 min on foot
From Atsumi-Onsen Interchange of Nihonkai Tohoku Expressway: about 5 min by car
From Asahi-Mahoroba Interchange: Nihonkai Tohoku Expressway: about 50 min by car

■

Parking lot Marin Park Nezugaseki (180 lots)
※Please follow batsman.

■

Remarks On the same day, Koiwagawa village Sumiyoshi Shrine also holds its annual festival with Mikoshi.
Schedule: Mikoshi departs at 11:00; Mikoshi pushing starts around 12:00 (the schedule might be give or take several minutes)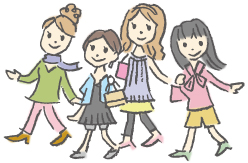 Sightseeing information search
Welcome to the Yamagata Prefecture
Yamagata Weather Forecast