Meeting where ho asks for ground, Nezugaseki of the Yoshitsune landing
よしつねじょうりくのち・ねずがせきをあるこうかい
We receive the spring sea breeze and walk place of Yoshitsune landing
It is counted and is informed by one of Ou three large Furuseki Nezugaseki (Nezugaseki) got close to as place of fishery, Malin leisure with the stage of Yoshitsune landing legend, Kanjincho along with Seki of Shirakawa, Seki of Nakoso.
We observe noted places such as pines of barrier trace and string of beads and on the day Itsukushima Shrine festival to be carried out "drains miniature shrine" and observes o.
Lunch is plan of "seafood low dining table".
Information
■

Name

Meeting where ho asks for ground, Nezugaseki of the Yoshitsune landing

■

Date Sunday, April 15, 2018
~ Sunday, April 15, 2018

■

Time

From 11:00 to 16:00 (reception desk: for from 10:30 a.m. to 11:00)

■

Location

Nezugaseki, Tsuruoka-shi

■

Contact information

Atsumi Tourism Association

■

Phone number

0235-43-3547

■

Access It is approximately ten minutes on foot from JR Nezugaseki Station
From Atsumi-Onsen Interchange of Nihonkai Tohoku Expressway: about 5 min by car
From Asahi-Mahoroba Interchange: Nihonkai Tohoku Expressway: about 50 min by car


■

Parking lot

170 (Marine Park Nezugaseki)

■

Remarks [contents held on Sunday, April 15, 2018]
◎Reception desk from 10:30 a.m. to 11:00
       (going to be finished: at 4:00 p.m.) 
◎Meeting Marine Park Nezugaseki parking lot
◎60 capacity first arrival
◎Walking and lunch of approximately 6km while we stroll around contents Nenju-zeki Checkpoint ruins, miniature shrine and observe pine gardens of string of beads
◎More than entrance fee junior high student: 2,000 yen primary schoolchild: 1,200 yen (lunch charges, premium)
◎Application deadline Friday, April 6 ※It is the deadline as soon as it becomes capacity.

About Courses Details, please see attachment guidance document.

■

PDF file PDF download
Access Map
Link
[Last updated] March 28, 2018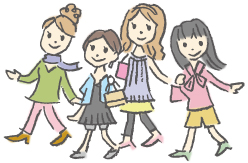 Sightseeing information search
Welcome to the Yamagata Prefecture
Yamagata Weather Forecast