Gassan Shizu Onsen "Yukihatago-no-Akari"
がっさんしづおんせん ゆきはたごのあかり
Overwhelming presence of Yuki-Hatago [snow tavern]
There is a bar surrounded by ice in the tavern…
The townscape in old times, when it used to be a post station on Rokujurigoe Kaido, is re-created by using heavy snow precipitation of 6 meters in height.
The faint light of candles at night creates a fantastic world.

Skyrocket goes up at about 19:00 on Friday, February 23, 2018!
Information
■

Name

Gassan Shizu Onsen "Yukihatago-no-Akari"

■

Schedule Friday, February 23, 2018, 24th Saturday, 25th Sunday
Friday, March 2, 3rd Saturday, 4th Sunday

■

Time

From 18:00 to 21:00

■

Location

Gassan Shizu Onsen, Nishikawa-machi, Nishimurayama-gun

■

Contact information

Association of Mt. Gassan Asahi Kanko

■

Phone number

0237-74-4119

■

Admission

Adult 500 yen, Junior high school student and under admission free

■

Access

From JR Sagae Station of Aterazawa Line: 40 min by car, From Gassan Interchange of Yamagata Expressway: 10 min by car

■

Remarks

Site: Gassan Shizu Onsen Village, Shizu district, Nishikawa-machi
Access Map
Link
[Last updated] January 17, 2018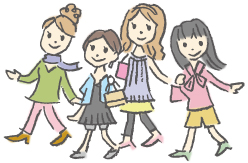 Sightseeing information search
Welcome to the Yamagata Prefecture
Yamagata Weather Forecast