Kasuga Jinja Ogi-sai (Kurokawa Noh Service)
かすがじんじゃ おうぎさい(くろかわのう ほうし)
Kyurei-sai: Subtle and profound shrine Noh which takes place all through the night

This is the most important festival held at Kasuga Jinja which was built in 806, beginning of the Heian Era.
At the dawn of February 1, Ogi-sama, in which holy spirit of Kasuga Jinja resides, is invited to Kamiza folk dwelling and Shimoza folk dwelling; after the all call-over and hospitality, beginning from the evening, "Daichi-fumi" by infants and "Kurokawa-Noh" (Shiki No.3, Noh No.5, and Kyogen No.4) are performed all through the night.
On the next day, Ogi-sama goes back to Kasuga Jinja. Waki-Noh, Daichi-fumi, and Shiki No.3 are performed in front of God, along with various rituals such as "Jinjo-goto," and the festival runs through until evening.
This festival is also called "Tofu Festival" and "Shimi-dofu" [dried tofu] is served.

Information
■

Name

Kasuga Jinja Ogi-sai (Kurokawa Noh service)

■

Schedule

Annually on February 1 and 2

■

Time

6:00 to 17:00 on the next day

■

Location 291 Miyanoshita, Kurokawa, Tsuruoka-shi


■

Contact information

Kurokawa Noh preservation society (Kurokawa Noh-no-Sato, Ogi Hall)

■

Phone number

0235-57-5310

■

Admission Around 10,000 yen


■

Access From JR Tsuruoka Station: 20 min by car
From Shonai Asahi Interchange of Yamagata Expressway: 20 min by car
From Tsuruoka-Nishi Interchange of Nihonkai Tohoku Expressway: 30 min


■

Parking lot 80 lots


■

Remarks If you would like to attend the festival, we accept application from April 1 to November 30.
We will let all the applicants know the result of lottery in late December.

Access Map
Link
[Last updated] December 05, 2016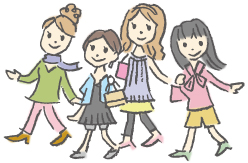 Sightseeing information search
Welcome to the Yamagata Prefecture
Yamagata Weather Forecast