Mt. Gassan ASAHI snow Festival
がっさんあさひゆきまつり
Hospitality heaping up of ASAHI!
Experience plentiful in "winter of Asahi" when is full of taste, fun!

Commencing with play with snow and snowy district clothes experience, old snowy district culture experience including old story at hearth edge, it is Events which can taste pans of riches of the soil full loading of Asahi area.
Information
■

Name

Mt. Gassan ASAHI snow Festival

■

Schedule

From the middle of February to the end

■

Date Sunday, February 17, 2019
~ Sunday, February 17, 2019

■

Location Ecchuuyama, Tsuruoka-shi character name flat 3-1



■

Contact information

Mt. Gassan ASAHI snow Festival executive committee (Asahi, Tsuruoka-shi Government building industry construction inside of a section)

■

Phone number

0235-53-2111

■

FAX number

0235-53-2119

■

Admission Admission free


■

Access It is approximately 35 minutes by 40 minutes, car by bus from JR Uetsu Main Line Tsuruoka Station
It is approximately ten minutes by car from Yamagata Expressway Shonai ASAHI IC
It is approximately 40 minutes by car from Yamagata Expressway Mt. Gassan IC


■

Remarks

Venue: Roadside Station "Mt. Gassan" Gassan Asahi Natural History Village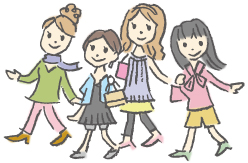 Sightseeing information search
Welcome to the Yamagata Prefecture
Yamagata Weather Forecast