Tsuruoka winter festival Tsuruoka music festival
つるおかふゆまつり つるおかおんがくさい
Music festival that is held for "in masterpiece snowy falling town"
We invite various guests every time other than local music group and color winter of "town of music" Tsuruoka.
The stage, seat implication, the finale that all the venues participate, and sings "in snowy falling town" is the best part.
Powerful singing voice enlivens atmosphere.

<< in masterpiece "falling town of snow" ground, Tsuruoka of idea >>
Sunao Taki (we die in May, 2000) left for his house on horse sleigh of hometown music-lover Kihei Sugawara of meeting among composer, reasons which arrived at Tsuruoka Station for song of one's own school announcement late at night in year of heavy snow from the last year in 1952.
The waxing crescent moon unusually shined without wind in the evening in interval of cloud, and mountain range wrapped in snow of Kinbo, mother hunting was seen in Mt. Gassan, neighborhood distantly.
It was evening when snowy shadow was bright.
When we touched warm cheeks, snowy petal which fluttered down from moonlight disappeared….
Masterpiece "falling town of snow" enjoyed singing by people of Japanese Naka is said that they made memory of snow scene and trip of Tsuruoka melody.
Commemorative monument playing melody in "snowy falling town" in Tsuruoka Park sparse grove open space has monument again in Tsuruoka Station rotary.
Information
■

Name

Tsuruoka winter festival Tsuruoka music festival

■

Date Sunday, February 4, 2018
~ Sunday, February 4, 2018

■

Time

Start 13:30 (from venue 13:00)

■

Location

sogin baton Tsuruoka (11-61, Babacho, Tsuruoka-shi)

■

Contact information

Tsuruoka winter Festival executive committee (sightseeing in city product inside of a section)

■

Phone number

0235-25-2111

■

Admission Adult: 1,000 yen
Less than high school student: 500 yen

■

Access

From Tsuruoka Station bus approximately ten minutes

■

Parking lot

sogin baton Tsuruoka parking lot, city hall parking lot others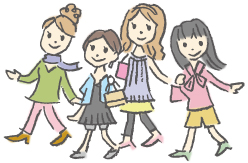 Sightseeing information search
Welcome to the Yamagata Prefecture