The Doll's Festival of Nishikawa-machi "Tamaki"
"The Doll's Festival of Tamaki" to still carry spring to Nishikawa-machi where snow is deep earlier is started on February 13. Including Jirozaemon Hina Doll that emperor in clothes of Safflower Dyeing is rare nationwide, young birds line in the times of Tamaki possession of more than 400 bodies including Kyoho Hina Doll, having a Court post young bird, Kokin Hina Doll and please eyes of visiting. This time-limited "hina low dining table dishes (reservation required) are one of the pleasure in here Tamaki being restaurant, too".
Examine ingredients feeling spring closely to low dining table, is image surukodawariyo at the Doll's Festival to one container. Please try time of supreme bliss by all means.
Information
■

Name

The Doll's Festival of Nishikawa-machi "Tamaki"

■

Schedule

From February 13 to the middle of April

■

Time

In the case of hina visit, it is from 15:00 to 17:00

■

Location

80-1, Mazawa, Nishikawa-machi, Nishimurayama-gun

■

Contact information

Tamaki

■

Phone number

0237-74-2364

■

Admission Visit: 1000 yen for adults primary, middle, high schools and college or university student 600 yen group discount 800 yen

Young bird set dishes: 4,000 yen ~ (tax, service charges distinction) (reservation required)


■

Remarks <Hina-nagashi>
Event to pray for to entrust paper doll of one pair of man and woman with accident, and to divert to clear stream Sogo Egawa, and to be able to live on perfect state of health happily for one year. April 4 holding.


<Location> Sogo Egawa nearly "Tamaki"
Access Map
Link
[Last updated] February 13, 2017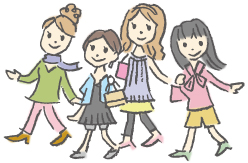 Sightseeing information search
Welcome to the Yamagata Prefecture
Yamagata Weather Forecast