Tsuruoka Hina doll story
つるおかひなものがたり
Elegant excellent fledglings inherited from generation to generation in castle town Tsuruoka

Castle town where Prince lead Sakai of king Tokugawa Four Devas governed Tsuruoka.
In the Edo era, doll and young bird tool carried by western marine route route by the capital of Kyoto have been inherited in big change in the times of several degrees by daimyo's alternate-year residence in Tokyo carefully from generation to generation from the Edo era by old family including the Shonai feudal lord, Sakais.
During period, we display Kyoho Hina Doll, having a Court post young bird, Kokin Hina Doll, miniature dolls for the Girls' Festival. Please thoroughly enjoy the elegant no world that treasured fledglings who enslaved doll student on behalf of Japan play.

Information
■

Name

Tsuruoka Hina doll story

■

Schedule Every year from the beginning of March to the beginning of April
※Time is different in display facility.

■

Date Wednesday, March 1, 2017
– 3 (Mon), 2017

■

Location

Each Tsuruoka city meeting place

■

Contact information

Tsuruoka-shi Tourism and Products Division

■

Phone number

0235-25-2111

■

Admission Some facilities are charged

Access Map
Link
[Last updated] February 14, 2017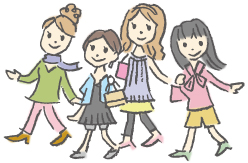 Sightseeing information search
Welcome to the Yamagata Prefecture