Young bird circulation ~ of Sakata young bird highway ~ Minato, Sakata
さかたひなかいどう
There remained much and, in Sakata, Minato-cho full of Edo and Kyoto, trade with Osaka (existing Osaka), has been kept venerable doll which had been carried by goods-carrying merchant ship carefully once. If there are very many things which exerted ze;zei, the Dolls' Festival to be handed down to old family of Sakata is said to be.

During period, we display "umbrella fortune" that loaded decoration that simple "Udogawara doll" coming to venerable "doll" which has been inherited carefully and hometown varies with wish from the Edo era gorgeously.

In addition, various Events is held during period and provide young bird low dining table and young bird sweets for a limited time in city restaurant and confectionary. Specifically, please see brochure.

※PDF file is brochure of last year. We update as soon as we can do it.
Information
■

Name

Young bird circulation ~ of Sakata young bird highway ~ Minato, Sakata

■

Schedule From Thursday, March 1 to Tuesday, April 3


■

Date Thursday, March 1, 2018
~ Tuesday, April 3, 2018

■

Time It varies according to each facility


■

Location

The Sakata city

■

Contact information

Sakata Tourism and Product Association

■

Phone number

0234-24-2233

■

Admission It varies according to each facility


■

PDF file PDF download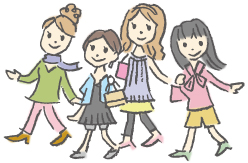 Sightseeing information search
Welcome to the Yamagata Prefecture