Yonetsuru Sake Brewery "Kura difference"
よねつるしゅぞう「くらびらき」
We sell fresh straight home brew on a qualified scale only on the day of the Kura difference!
Visit and U.S. crane product sale, special product sale in Kura, Events including specially made stand village are varied!
We hear sampling, sale of Kura difference noted product "cistern mouth liquor" and amazake and compare only expectation challenge, marketing liquor and prepare for various Events including stand village.
As you operate shuttle bus free than JR Takahata Station, please use.

For more details, we are published in formal HP as soon as we are selected.
Information
■

Name

Yonetsuru Sake Brewery "Kura difference"

■

Date Sunday, April 8, 2018
~ Sunday, April 8, 2018

■

Time

From 10:00 to 15:00

■

Location

1076, Niijuku, Takahata-machi, Higashiokitama-gun

■

Contact information

Yonetsuru Sake Brewery

■

Phone number

0238-52-1130

■

FAX number

0238-52-3200

■

Admission

No charge for admission

■

Access It is 20 minutes by taxi than JR Takahata Station
From Fukushima Iizaka Interchange of Tohoku Expressway: 60 min by car
Is car than Tohoku Expressway Shiroishi IC; 50 minutes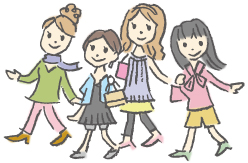 Sightseeing information search
Welcome to the Yamagata Prefecture
Yamagata Weather Forecast