[March] Spring snowy mountains trekking
※※※Other than the schedule, it becomes information of last year.
About this year, we publish as soon as we are selected.※※※

In shining pure white snow through beech forest
Let's go to see vast panorama of Asahi Peaks!
As there is guide of Asahi mountaineering club, we can enjoy the snowy mountains in peace.

Please participate.

◆Trip 
In front of outlook on Asahi nature hotel → Airside slope → Beech forest → saizuchi peak
Way home returns by trip that came.





Information
■

Name

[March] Spring snowy mountains trekking

■

Date Sunday, March 4, 2018
~ Sunday, March 4, 2018

■

Time

It is dissolved the end at reception desk start 15:00 at 8:30

■

Contact information

The Asahi-machi snow Festival executive committee secretariat (Asahi-machi government office general industrial section)

■

Phone number

0237-67-2113

■

FAX number

0237-67-2117

■

Admission Entrance fee: 1,000 yen (we include obstacle premium)


■

Access ・It is 50 minutes by car from Sagae I.C.
・From JR Aterazawa Station to Miyajuku bus,
 Outlook on bus ~ Asahi nature getting off town-managed than Miyajuku

■

Remarks [application]
You attach entrance fee, and please apply to government office general industrial section, wound play building, western part public hall, northern part public hall by the deadline.
Application by FAX (0237-67-2117) is possible, too. Participation fee will have on the day.
You download handbill, and apply for necessary matter after entry.
※The application deadline is Friday, February 19, 2016
What to Bring
Stock, Snow Shu (snowshoe), lunch, light meal, drink, change of clothes, towel, others
[clothes]
Hat, gloves, winter clothing (raincoat, skiwear), boots for winter ※You should be able to regulate with clothes to wear in in one becoming warm when we begin to walk.
※As it is expected by weather that we walk in Miyuki, I would like preparations that we offered in it. Please inquire for Details.
Access Map
Link
[Last updated] April 12, 2017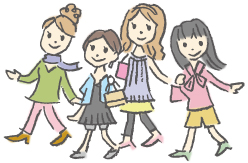 Sightseeing information search
Welcome to the Yamagata Prefecture