The fruit tree kingdom higashine size rice cake firewood in jungle X jungle
Fortune of this year from the jungle X jungle!
We hold "great rice cake firewood meeting" in Kurobushi Highlands Snow Park Jangle-Jungle in venue! Luxurious premium including use of hot spring ticket and jungle season ticket gets mixed in with fortune rice cake! Well, fortune of this year from the Kurobushi Highlands Snow Park jungle X jungle! 2:00 p.m. start!
Information
■

Name

The fruit tree kingdom higashine size rice cake firewood in jungle X jungle

■

Date Sunday, February 25, 2018
~ Sunday, February 25, 2018

■

Location

Mt. Mizunashi, Kanonji, Higashine-shi 3170-164

■

Contact information

The Kurobushi Highlands jungle jungle

■

Phone number

0237-41-5555

■

URL http://www.jxj.co.jp

■

Access Is car than Sakurambo-Higashine Station; 45 minutes
Shuttle bus service free than Sakurambo-Higashine Station
Access Map
Link
[Last updated] January 24, 2018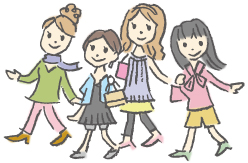 Sightseeing information search
Welcome to the Yamagata Prefecture