The The old Abe's Residence Doll's Festival
Including the town, it is displayed approximately 600 bodies hina doll donated from whole Shonai.
When traditional earthenware dolls made from last years of Edo era to postwar period line up in back room, it is wrapped in simple nostalgia.
We perform production experience of earthenware doll.
Only painting experience is located within one without time.
Information
■

Name

The The old Abe's Residence Doll's Festival

■

Schedule

The every year early March and early May

■

Time

From 9:00 to 16:30 (as for the entrance until 16:00)

■

Location

27, Aza-kamisengarida, Yamamoto, Sakata-shi

■

Contact information

Former Abe Residence

■

Phone number

0234-54-2776

■

Admission

Free

■

Access

From Sagoshi Station bus 30 minutes for Yamamoto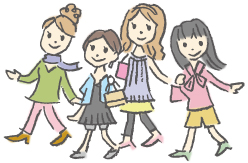 Sightseeing information search
Welcome to the Yamagata Prefecture
Yamagata Weather Forecast