Sake brewery "Kyoho Hina Doll of the Edo era" of Toko
とうこうのさかぐらえどじだいのきょうほびな
[Kyoho Hina Doll of the Edo era]
We display hina doll which has been inherited from generation to generation in the Kojimas with the history more than 400 years in cathedral. In the case of Yonezawa big fire happened in (1919) in 1919, Kyoho Hina Doll and Kokin Hina Doll of dignified features made from the middle of Edo era to the latter period got out of trouble safely in storehouse, and are still kept carefully.

※During period, we give hot amazake which we made with fresh board refuse free free. In addition, you can sample a lot of liquor of Toko.
Information
■

Name

Sake brewery "Kyoho Hina Doll of the Edo era" of Toko

■

Schedule

The every year early February and early April

■

Date Saturday, February 3, 2018
~ Tuesday, April 3, 2018

■

Location

2-3-22 Omachi, Yonezawa-shi

■

Contact information

Sake brewery of brewing museum Toko

■

Phone number

0238-21-6601

■

Admission Adult: 310 yen
In middle and high schools life: 210 yen
Primary schoolchild: 150 yen
※There is group discount from 30 or more

■

Access

Bus approximately four minutes for Onogawa or Shirabu, Omachi getting off is approximately 7 minutes on foot from JR Yonezawa Station

■

Parking lot

Approximately 30
Access Map
Link
[Last updated] January 24, 2018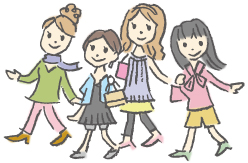 Sightseeing information search
Welcome to the Yamagata Prefecture
Yamagata Weather Forecast