Torigoe Kagura (Shinto theatrical dance)
とりごえかぐら
It is said that we relieved epidemic that raged by lion dance, and we cut New Year holidays and May, rice of rice-transplanting in the past, and each house of district turns around and performed exorcism of my wife security staple grains abundant harvest, but it is played in later Sep now in those days in public hall of district on Sunday and August 16 of May.
Program has "long lion" "fortune dance".
We are missing about the origin. We call exorcism in hometown.
Information
■

Name

Torigoe Kagura (Shinto theatrical dance)

■

Schedule Every year August 16


■

Location

Torigoe, Shinjo-shi, Yamagata

■

Contact information

Shinjo-shi business and industry sightseeing section

■

Phone number

0233-22-2111
Access Map
Link
[Last updated] August 05, 2015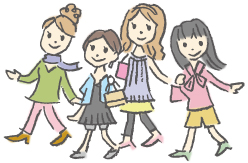 Sightseeing information search
Welcome to the Yamagata Prefecture
Yamagata Weather Forecast