Obanazawa gagaku
おばなざわががく
We are missing at time when it took root in Obanazawa-shi, but are considered when informed retroactively to the middle of Edo era.
88 pieces of gagaku that culture 15 nenkyuchugakudoyasubaikimama gave Seizo Suzuki of Obanazawa, certificate initiated into are still left and are handed down around authority of sense temple.
We are appointed by intangible cultural asset of city.
Information
■

Name

Obanazawa gagaku

■

Schedule

Every year January 1

■

Location

Suwa Shrine 3-1-6, Fumotomachi, Obanazawa-shi

■

Contact information

Obanazawa-shi Commerce, Industry and Sightseeing Division

■

Phone number

0237-22-1111

■

FAX number

0237-23-3004

■

Remarks It is performed every year on January 1.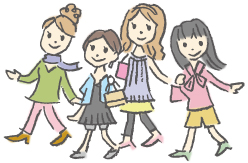 Sightseeing information search
Welcome to the Yamagata Prefecture