Hanagasa Odori (dance) (Ginzan Hot Springs)
はながさおどり
 In 1919, Tokura-ko Lake bank construction is carried out for securing of irrigation water of Obanazawa-shi, and sung Sat degree of refinement song is done with origin of "flower shade leading" on this occasion.
 In addition, we hull the Sat, and we turn shade, and it is impromptu, and, to song, thing which danced is done with model of "Hanagasa Odori (dance)", and it is one of the culture to represent not only Obanazawa but also Yamagata Prefecture now.
 nakademoobanazawa Hanagasa Odori (dance) features "shade mawashi" turning shade like a brick and is dance full of dynamism.
Information
■

Name

Hanagasa Odori (dance) (Ginzan Hot Springs)

■

Schedule It is held in silver mine hot-spring resort on period, every Saturday from May through October.


■

Date Saturday, May 4, 2019
~ Saturday, October 26, 2019

■

Time

It is around 20 minutes from around half past 8 p.m. 

■

Location

Ginzan, Obanazawa-shi hot-spring resort

■

Contact information

Obanazawa-shi business and industry society

■

Phone number

0237-22-0128

■

Remarks

※Rain out
Access Map
Link
[Last updated] April 11, 2019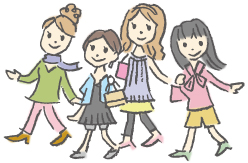 Sightseeing information search
Welcome to the Yamagata Prefecture
Yamagata Weather Forecast