Kuromori Kabuki New Year holidays performance
くろもりかぶきしょうがつこうえん
Tohoku two large farm village Kabuki "winter Kuromori"

In farmer Kabuki said to have been dedicated to festival of Hie-jinja Shrine of Kuromori district from the Kyoho year when was in the middle of the Edo era, we have been handed down for higher than for 270 years.
As for being said to be "play during snow" "play during cold" because we watch in snow, and having many programs, the large-scale thing, outstanding nationwide.
It is named "winter Kuromori, summer Hinoemata" as Tohoku two large farm village Kabuki.
We are dedicated to interval (15th, 17th) with Kabuki every year in main shrine of intense cold on February 2 equal to the lunar New Year.
There is offer of blanket and hot-water bottle at box seat, too.


Program of (2019) was decided on "description of hiragana letter ups and downs" in 2019.
    ※It is the first program in 19 years since presentation of (2000) in 2000.
Information
■

Name

Kuromori Kabuki New Year holidays performance

■

Schedule

Every year February 15, 17th

■

Date Sunday, February 17, 2019
~ Sunday, February 17, 2019

■

Time 10:00-17:00


■

Location Kuromori, Sakata-shi character Muranaka 47


■

Contact information

The Sakata-shi Social Education Division

■

Phone number

0234-24-2994

■

Admission There is paid seat


■

Access It is approximately 20 minutes by car from JR Sakata Station
It is approximately 12 minutes by car from Nihon-kai Tohoku Expressway Sakata IC
A 3-minute walk from Kuromori getting off out of to Shonai Kotsu Yunohama Onsen


■

Parking lot

Available

■

Remarks Seat is the outdoors.
Please see cold protection measures including wearing of winter clothing on all possible measures.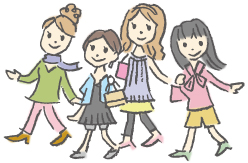 Sightseeing information search
Welcome to the Yamagata Prefecture