Lunar New Year's Event of Yuza (Amahage) /Takinoura District
ゆざのこしょうがつぎょうじ(あまはげ)
Registered as National Important Intangible Folk Cultural Intangible Asset, "Amahage" admonishes against laziness.

This is a traditional event which has been handed down in the northern area on the coast of Yuza-machi.
Also, registered as National Important Intangible Folk Cultural Asset.
There are two Lunar New's Year's traditional events, Amahage and Tori-oi [chasing bird off], though the latter has not been held any more.
Amahage is very similar event to "Namahage" of Akita.
In Yuza-machi, this event is called "Amahage," while both events are said to share the same origin.
Attire, mask, and props used in each event are slightly different.
They come up to houses and admonish against laziness as "Namahage" does.
To be held on 1st (in Takinoura district), 3rd (in Mejika district), and 6th (Shimazaki district).
Information
■

Name

Lunar New Year's Event of Yuza (Amahage) /Takinoura District

■

Schedule January 1 in Takinoura district
January 3 in Mega district
January 6 in Torizaki district


■

Date Monday, January 1, 2018
~ Monday, January 1, 2018

■

Time

About 18:00 ~

■

Contact information

Person in charge of Yuza-machi Board of Education Education Section culture

■

Phone number

0234-72-5892

■

Access From JR Fukura Station: 10 min by car
From Sakata Minato Interchange of Nihonkai Tohoku Expressway: 25 min by car

■

Remarks

※Amahage is folk event to come to village. It is standard home, and the stage does not release state indoor to the public. You can have you taste atmosphere of cruise, but Amahage is God, and please understand that this event is Shinto ritual.
Access Map
Link
[Last updated] December 06, 2018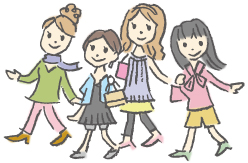 Sightseeing information search
Welcome to the Yamagata Prefecture
Yamagata Weather Forecast