The 30th long black lion Festival
ながいくろじしまつり
Dance black lion of *ko**
It is held as business of the 30th anniversary for two days. We plan lunch Festival, two copies of constitution of night festival on Saturday. Plan on Sunday from lunch to the evening. From the main street in the city to white azalea Park, black lion of dozens of companies develops heroic dance.

Black lion dance is reaching Shinto shrine of several 40 in the city by traditional Shinto ritual to come to each site in Shinto shrine of Nagai-shi retroactively to approximately 1,000 years ago now in the origin. It features humped-head goldfish to be doing different look every Shinto shrine, and lion of Nagai jumps out in a circle and is oval-faced back and forth, and humped-head goldfish of jet black is called "Snake Head" (jagashira) and figure centipede (centipede) lion to call, and to dance. Add large curtain expressing crest of a wave to humped-head goldfish, and pulse-like, "centipede lion" which dance hand of a great number of people enters is powerful; is powerful, and competition in strength with guard is the highlight, too.
For the end of May, black lions of city ten several companies gather in a hall, and staple grains are fertile, and "long black lion festival" that we pray for road safety, my wife security, and dance of heroic lion runs through the city main street is held.
As for the figure, it is right a word of the best part to gather in a hall black lion varying in face and dance every Shinto shrine.
Information
■

Name

The 30th long black lion Festival

■

Schedule

From Saturday, May 18, 2019 to 19th Sunday

■

Time

Lunch Festivals 12:00 ~, night festival 17:30 ~

■

Location

2425, Shinmeicho, white azalea Park

■

Contact information

Nagai-shi tourist association

■

Phone number

0238-88-5279

■

FAX number

0238-88-5276

■

Access A 10-minute walk from Yamagata Railroad Flower Nagai Line Nagai Station getting off
It is 60 minutes by car from Yamagata Expressway Yamagata zao I.C

■

Parking lot In neighborhood parking lot, serious congestion is expected.
Please use temporary parking lots such as Nagai-shi government office citizen parking lots.
(to venue a 10-minute walk)
Access Map
Link
[Last updated] March 05, 2019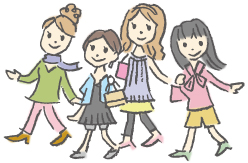 Sightseeing information search
Welcome to the Yamagata Prefecture
Yamagata Weather Forecast