We pray for staple grains fertility, descendant prosperity, my wife security and, with history 100 years or more, are danced.
In around 1955, we danced at festival of each place commencing with Route 13 monkey Haneyama tunnel opening ceremony and festival of Toyama image of Kannon with a human body and a horse head of Mogami-machi.
We lost Tayu for the next 30 years, and we repeated age, and dance hand was cut off, too, but brought back for the opening of a new theater of Nagasawa elementary school completion ceremony wonderfully after an interval of 30 years in 1988.
Male child is united with adult in width-cho and we form preservation society and are trying for tradition now.
Information
■

Name

fukushingaku

■

Schedule As needed


■

Location

itojogunfunekeichofuku

■

Contact information

Person in charge of Funagata-machi Board of Education social education

■

Phone number

0233-32-2246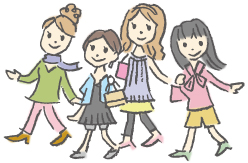 Sightseeing information search
Welcome to the Yamagata Prefecture
Yamagata Weather Forecast