Seishi Kannon festival "gombono true festival"
せいしかんのんさいれい「ごんぼのみまつり」
Annual Festivals of the Bodhisattva of wisdom Kannon in Takahata-machi Naka.
"gombo" refers to "burdock" in dialect.
When it is night on that day, youths who waited impatiently for night gather and bandy fruit of burdock which is splinter in the opposite sex.
If partner has the fruit, love is said to grow.
Information
■

Name

Seishi Kannon festival "gombono true festival"

■

Schedule

Every year August 10

■

Location

Takahata-machi Seishi Kannon

■

Contact information

Takahata Town Tourist Association

■

Phone number

0238-57-3844

■

Access

Than Takahata Station car ten minutes
Access Map
Link
[Last updated] July 12, 2018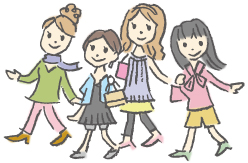 Sightseeing information search
Welcome to the Yamagata Prefecture
Yamagata Weather Forecast