Hachiman Shrine, Tobisawa Shrine Annual Festival
はちまんじんじゃ、とびさわじんじゃれいたいさい
Way of guy who acted as front footman of a procession of daimyo's procession

It is performed at festival of Hachiman Shrine and Tobisawa Shrine in Yahata, Sakata-shi district every year on May 1.
Event of ancient rite refined "horseback archery" to pray hand for "way of guy" to wind, and to walk town and staple grains fertility with spear with feathers on the top and pole carried lacquered traveling box, pole youths who played the part of figure of "guy" who acted as front footman of a procession of daimyo's procession in the Edo era is performed.
In addition, "drawing a line with a ruler" or "child miniature shrine" add flower to festival.
Product fortune-telling chokyoetsu edesu where the highlight is carried out in the Hachiman Shrine precincts.

Information
■

Name

Hachiman Shrine, Tobisawa Shrine Annual Festival

■

Schedule

Every year May 1

■

Location Ichijo, Sakata-shi others


■

Contact information

Sakata-shi Hachiman Sogo Shisho

■

Phone number

0234-64-3111

■

Access It is approximately 20 minutes by car from JR Sakata Station
It is approximately ten minutes by car from all Nihon-kai Tohoku Expressway Sakata and IC


■

Parking lot

None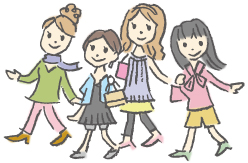 Sightseeing information search
Welcome to the Yamagata Prefecture
Yamagata Weather Forecast